World Nuclear Energy
Day - 2016
Date: 2nd of Dec., 2016
Venue : K.B.P. College, Vashi
World Nuclear Energy Day 2016
Dates: 2nd of Dec., 2016. Venue : K.B.P. College, Vashi.
Navi Mumbai Science Foundation (NMSF) and Karmaveer Bhaurao Patil College (KBPC) in association with Indian Association for Radiation Protection and Maharashtra Academy of Sciences conducted the "World Nuclear Energy Day", on 2nd of Dec 2016, the anniversary of the first criticality of the first reactor constructed by Famous American Scientist Enrico Fermi.
In this event that took place in KBPC, the chief guest Shri Hrishikesh Mishra, Director, Engineering Services Group, BARC presented India's Nuclear Programme: Role of Nuclear Power Corporation and BARC Technologies for Societal Applications. He also explained in detail the various aspects of nuclear energy.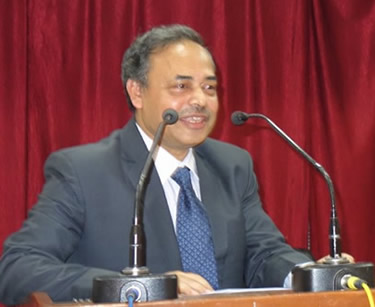 Shri Shri Swapnesh Kumar Malhotra, Secretary, Atomic Energy Education society and former Head, Public Awareness Division, BARC spoke about "The Public Perceptions About Atomic Energy and Radiation". He used very lucid language and layman's language to explain how misplaced are the fears about atomic energy and radiation in the minds of general public. He used day-to-day examples to demystify the myths about nuclear industry. He debunked the fear of radiation and nuclear industry by comparing it with natural radioactivity and with conventional industry. He successfully convinced the audience that public exposure to the risks involved in conventional industry is far more compared to nuclear industry.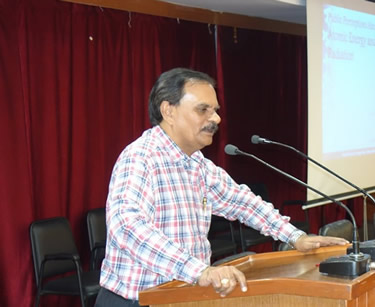 Dr. S. Murali, Sr. Scientist from RSSD, BARC talked about safety in operating nuclear reactors and radiation safety in nuclear fuel cycle operations.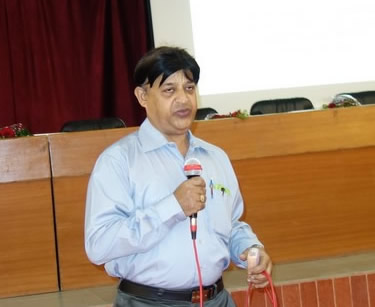 Dr. P K Dash Sharma ( Head, Industrial application section of Radiological Safety Division of Atomic Energy Regulatory Board talked about Regulatory Aspects in nuclear industry.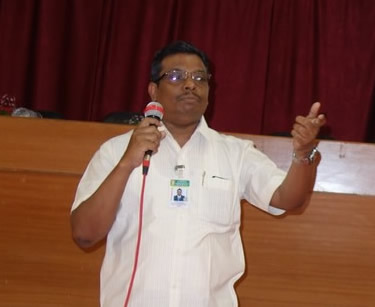 Initially, after the inauguration of the programme by the chief guest, Dr. V. S. Shivankar, Principal, Karmaveer Bhaurao Patil College (KBPC) gave a brief introductory talk on the event.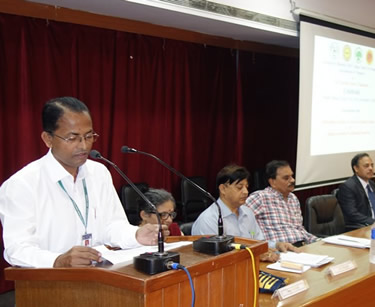 Dr. D. A. R. Babu, Sr. Scientist and Secretary of Navi Mumbai Science Foundation (NMSF) introduced the chief guest.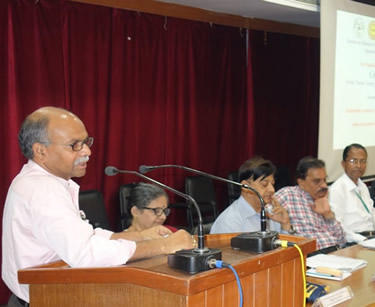 Mrs. Mamta Agarwal, Programme co-ordinator of World Nuclear Energy Day (NMSF) introduced all the speakers one byone.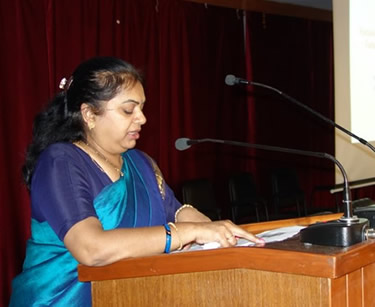 Finally, Dr. Sayaji Mehetre, Sr. Scientist and member of Navi Mumbai Science Foundation passed Vote of Thanks.